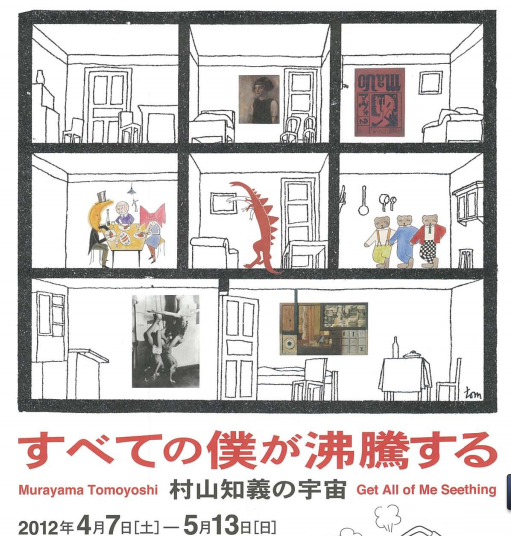 Don't forget to go and see the exhibition of works by Tomoyoshi Murayama, easily one of the most unusual and intriguing figures in early 20th century Japanese art, currently on at MOMAK. The show offers a fascinating look at the Japanese avant-garde during the Taisho era. Murayama was a central figure in Tokyo Dada (aka MAVO) of the 1920's and a highly active artist and designer for his entire life. The exhibition is a rare chance to have a broad and deep look at his entire oeuvre.
From the web page of the Shinagawa Museum of Modern Art:
「20世紀の初めに生を享け、ベルリンでダダや構成主義などの新興芸術を吸収して1923年に帰国、まもなく「マヴォ(Mavo)」や「三科」といったグループの活動を通じて大正末期から昭和初期にかけて日本の近代美術に決定的な影響を与えた村山知義(1901-1977)。…本展は、1920年代に展開された美術の仕事を中心に、その時代背景を伝える国内外の作品・資料を参照しながら村山知義の宇宙的な多様性を紹介する、初めての大規模な個展です。…村山知義が夢みた全方位的な創造力の開放、沸騰の軌跡を検証する本展を、ぜひご覧ください。」
Info about the MOMAK show:
会期:   平成24年4月7日(土)~ 5月13日(日)
開館時間通常の開館時間:
午前9時30分~午後5時(入館は午後4時30分まで)金曜日の夜間開館日
午前9時30分~午後8時(入館は7時30分まで)休館日毎週月曜日
※ただし、4月30日(月・祝)は開館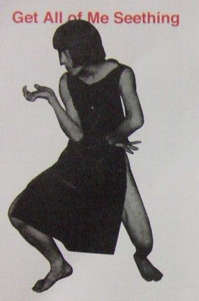 'Tom' doing an expressionist dance.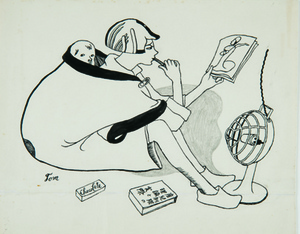 Humourous sketch (1927) titled「母親になったモダンガール」